Capable and connected New Land Rover Defender 90 is available to order now, priced from £40,290 in the UK
Orders open: With Land Rover experiencing unprecedented demand for Defender 110, order books open for the Defender 90
Unstoppable capability: Short wheelbase and minimal overhangs result in excellent off-road geometry, making New Defender 90 the most capable Land Rover ever made
Six-seat practicality: Thanks to innovative front central jump seat, New Defender 90 has room for six people in a body shorter than many compact family cars
Success story: Defender 110 orders have exceeded initial targets and customers have completed a record 1.21 million configurations on the Land Rover website
Most accessorised: Over half of all Defender 110 models specified online have been fitted with one of the four Accessory Packs, with the Urban Pack the most popular
Order online: Defender 90 is priced from £40,290 in the UK. Commercial derivatives will arrive later this year priced from £35,000 (plus VAT) in the UK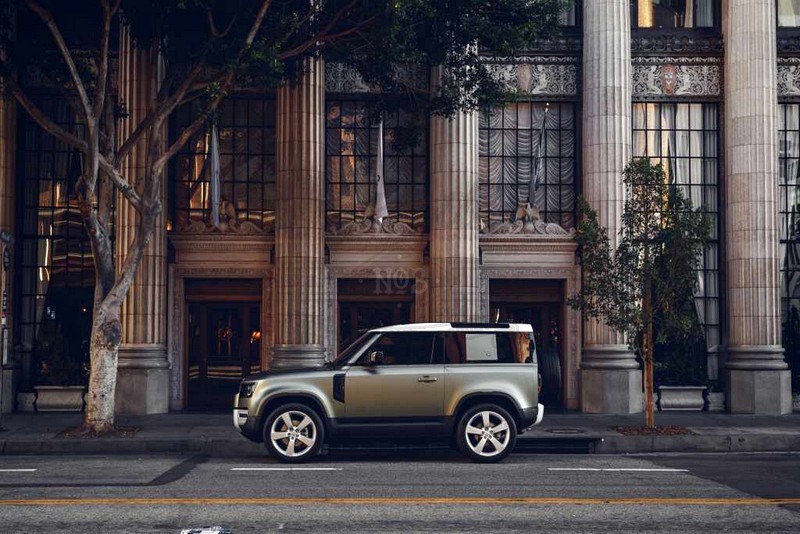 Order books for the Land Rover Defender 90 have opened following the successful launch of the Defender 110. New Defender is the toughest and most capable Land Rover ever made and delivers 21st century connectivity with unstoppable off-road performance.
The first Defender 110 models will be delivered to customers from spring this year with three-door, short-wheelbase Defender 90 models due to arrive later this summer.
Since its world premiere at the Frankfurt Motor Show in September 2019, Land Rover has experienced unprecedented demand for the new 4×4. More than 1.21 million people have configured a vehicle on the Land Rover website, and over half of those chose one of the four Accessory Packs.
The Explorer, Adventure, Country and Urban packs give New Defender a range of distinct personalities. For the Defender 110, the Urban Pack – which includes a front undershield, bright rear scuff plate and metal pedals, plus a spare wheel cover – has been the most popular choice, selected in more than 35 per cent of the configurations that included an Accessory Pack, followed closely by the Explorer Pack.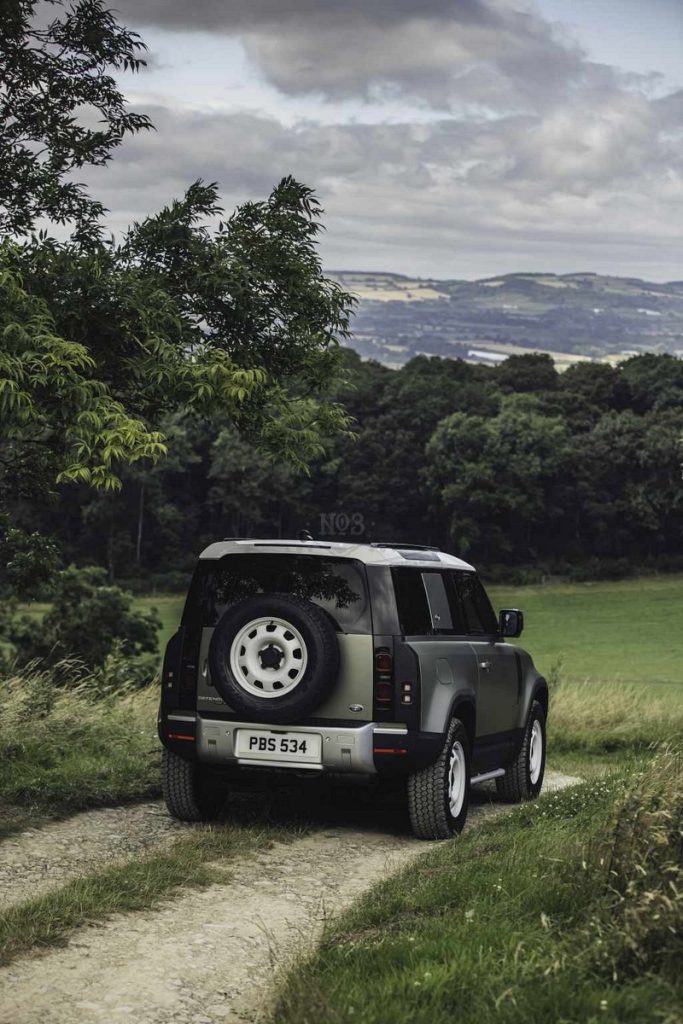 We have experienced unprecedented demand for New Defender 110 and the official introduction of Defender 90 is sure to boost interest. As the family grows to include an efficient plug-in hybrid powertrain and commercial derivatives later this year, we look forward to continuing this success. If our experience with the Defender 110 is anything to go by, we can expect over half of customers to opt for one of the four Accessory Packs, making New Defender the most accessorised and personalised Land Rover we have ever produced.

FINBAR MCFALL
LAND ROVER GLOBAL PRODUCT MARKETING DIRECTOR
New Defender is the most capable and connected Land Rover to date and can trace its roots back to the original Series I model of 1948. The 110 and 90 body designs will be available as practical commercial models later this year while a highly efficient Plug-in Hybrid Electric Vehicle (PHEV) powertrain will also join the line-up.
The iconic 4×4 embraces 21st century technologies and introduces Land Rover's Pivi infotainment, which features an intuitive interface and its own back-up battery for always-on responses. Advanced software-over-the-air updates also ensure customers benefit from the latest software at all times, wherever they are in the world.
The New Defender 90 is priced from £40,290 in the UK and the Defender 110 is priced from £45,240.
(Land Rover Press Release)