To celebrate its 75th anniversary, Land Rover has unveiled the Defender 75th Limited Edition. This special edition SUV pays tribute to the company's rich history while also offering modern amenities and capabilities.
To celebrate the company's 75th birthday, Land Rover introduced a limited-edition model of their Series 1 SUV at the Amsterdam Motor Show. The new models come in either two-door or four-door versions (90 and 110), but not the newly released 130.
Exterior & Interior
The exterior is characterized by a Grasmere green hue, which may be seen on the rims, dashboard, and door panels. The unique model has a "75 Years" badge below the tailgate handle to distinguish it from the regular Defender. The seats are covered in what Land Rover calls Resist Ebony, while the dash is finished in Robustec, which it claims is the most durable fabric available for automobiles.
The Defender 75th Limited Edition comes packed with amazing features like matrix LED lights, a 360-view camera, a HUD display, and a wireless charger for mobile phones. You'll also enjoy three-zone climate control, seats with memory, and the 11.4-inch Pivi Pro infotainment system.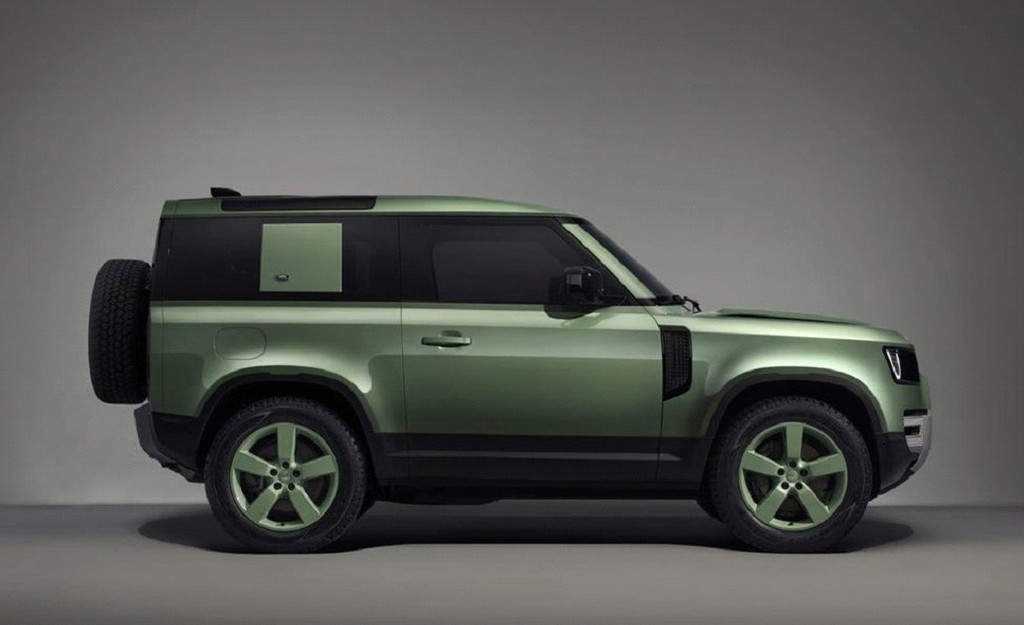 As if that weren't enough, the standard folding roof is made of fabric, but you have the option to get a sliding panoramic roof instead! And don't forget about the adaptive Terrain Response system–it's part of the package too!
Performance
Under the hood, the Defender 75th Limited Edition is powered by a 3.0-liter inline-six engine that produces 395 horsepower and 406 pound-feet of torque. All that power is sent to all four wheels via an eight-speed automatic transmission and Land Rover's Terrain Response 2 system.
Body Styles & Engine Options
The Land Rover Defender 75th Limited Edition will be available in both 90 and 110 body styles and will be priced from at $91,880 for the 90, and $94,380 for the 110.
The Defender will get a limited-edition model with more options, including an electric hitch and all-season tires, according to Land Rover. There were no modifications made under the bonnet, so the sturdy SUV continues to be powered by the P400 gasoline and D300 diesel engines with mild hybrid technology, as well as the P400e plug-in hybrid.
How many copies will be produced is not yet known; however, the U.K. automaker said the model will be available in "selected markets."