This is a new, one-of-five restomod from Land Rover Defender fanatics Arkonik, and although it focuses on simplicity and takes perhaps the most severe less-is-more approach possible, it'll set you back $240,000 (P12.1 million). Yikes.
It's properly cool, though, this thing. Arkonik describes it as a beach cruiser and turned to ex-Bugatti scribbler Etienne Salomé for the design—he's the man responsible for the one-off La Voiture Noire.
Salomé redesigned every panel on a Defender 90 to create this thing, taking away almost every exterior detail in the process. You get a Series 2-style face with new headlights, 16-inch satin black steel wheels, super straight lines, and not much else. There aren't even any door handles or a fuel filler cap.
The interior is properly minimalist, too. There's a rope-rimmed steering wheel, three-abreast seating, and the absence of any creature comforts like a radio. Arkonik doesn't think you'll need any tunes—there's a 3.9-liter V8 under the hood to listen to instead.
What do we think, folks?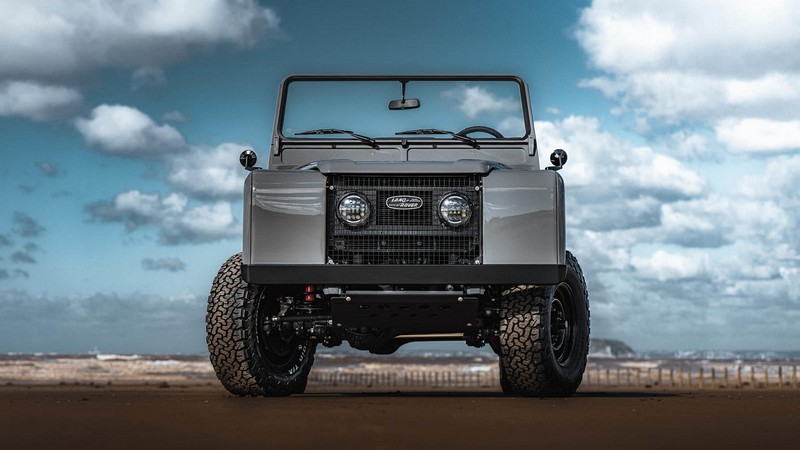 Article Credit: Greg Potts
Photo Credits: ARKONIK
Full Article: https://www.topgear.com.ph/news/car-news/arkonik-beach-cruiser-tguk-a3832-20211107