For over 25 years, Mantec has been the leading manufacturer of high-quality aftermarket parts and accessories for Land Rovers of all makes and models. Mantec specialises in raised air intakes, and spare wheel carriers, but also other products to enhance your Land Rover experience.
Mantec products are all designed and engineered in-house in the UK, and are rigorously tested to ensure that they meet the highest standards of quality and safety.
Raised Air Intake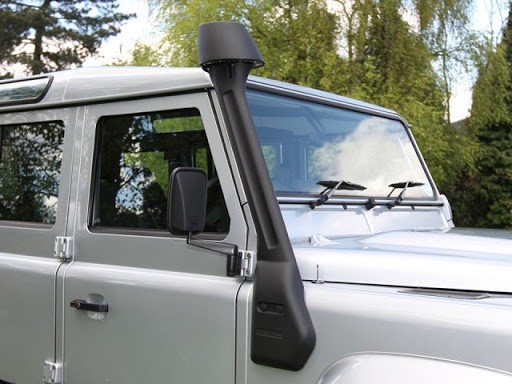 If you have a 300tdi, TD5, or 2.4/2.2 transit puma engine in your Defender, Mantec's raised air intake will work with the existing vent on the right-hand side. For 200TDi engines, it'll be on the left-hand side instead.
First launched in 2007, Mantec's now-classic PLASTIC JOBBY air intake is perfect for the discerning Defender owner who wants to change things up a bit. The affordable 2-piece construction also makes it one of our most popular products.
Spare Wheel Carier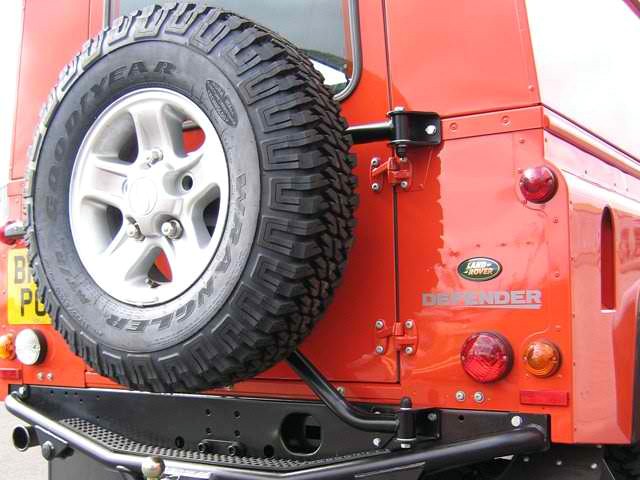 The Mantec Spare Wheel Carrier is a terrific, patented design feature for the Land Rover Defender's rear door. If you've ever had one of those flimsy door-mounted spare wheel carriers that break and rattle easily, then you will have to try out the Mantec spare wheel carrier.
With the Mantec piston carrier, passengers can open the back door from inside the Land Rover with just one swinging motion. Plus, their spare wheel carrier eases the strain on your back door by mounting onto the chassis instead.