The all-new Defender is bound to make a statement with its sporty styling and powerful V8 engine. This version is unique, with its quadruple exhaust and 22-inch alloy wheels. The Xenon Blue calipers are also a distinguishing feature of this vehicle. If you're looking for an impressive off-roader that's sure to turn heads, the Defender is sure to get the job done. The 525 hp V8 engine is also the most powerful engine in the history of the Land Rover brand.
Besides the 110 models, the V8 is also available as a 90 with only three doors and in Santorini Black. One of three colors available alongside Yulong White and the beautiful matte Carpathian Grey.
The interior, done largely in black tones, follows the same aesthetic as the other models in the Defender range. The black Windsor leather seats with suede and Robustec details are combined with the Alcantara steering wheel and unique black satin finish.
While the Defender is an off-road vehicle, its powerful V8 engine, sports styling, and luxurious interior make it clear that this is a vehicle meant for the highway as well. If not for the raised seating position, you would be made to think you are in a sports car. The Defender is the perfect vehicle for those who want the best of both worlds.
This versatility is also noticeable when you swap the highway for a conventional road. The Defender V8 is still fun, even when the roads get narrow and winding. Its 525 hp engine responds almost immediately, hitting 60 mph in just 5.2 seconds, which gives an idea of what this big guy is capable of for a rather heavy car. Braking and steering are just as effective, making the Defender fun to drive on such surfaces.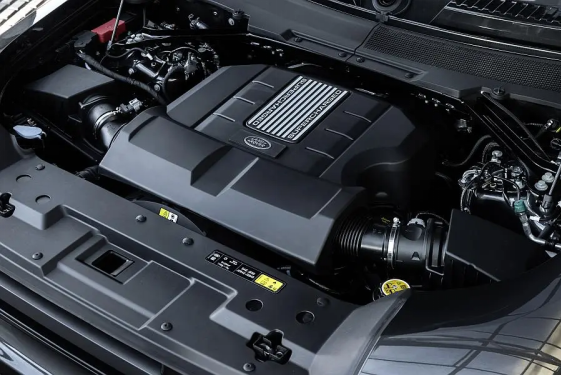 But the true potential of the Defender V8 only becomes apparent when you get off the road and take it to dirt roads, rocky roads, or river crossings. That's what the Defender was born for.
Thanks to its "Terrain Response" system, the Defender V8 overcomes any obstacle with ease, whether it's rough terrain, a dirt road, or a river bed. Its luxurious interior appearance shouldn't fool you for a moment.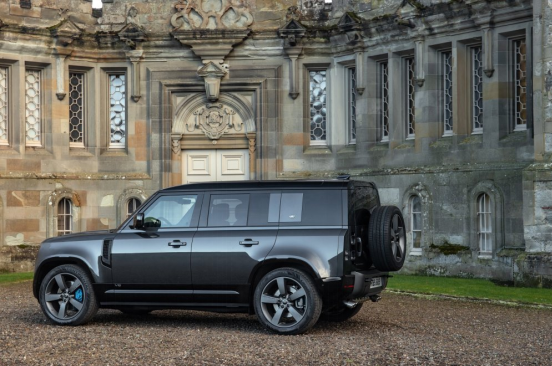 With this twist, Land Rover brings a luxurious off-road car that lacks nothing yet performs on the road with agility and sportiness without sacrificing any of its off-road capabilities.
The price of the Land Rover Defender V8 ranges from $102,200 for the 90 models up to $109,000 for the Defender 90 V8 Carpathian Edition. The 110 V8 models will start at $105,400 and go up to $112,200 for the Defender 110 V8 Carpathian Edition.