The Land Rover Defender is one of the most beloved off-road vehicles in history, and it has received a modern-day makeover that has managed to retain its classic design while bringing it into the 21st century. But Land Rover is not satisfied with simply having a new Defender – they want to make it even more rugged and powerful. That's where the Land Rover Defender SVX comes in.
Recent spy shots have shown the new Defender SVX being tested on public roads near the Nürburgring, and they have gotten fans of the classic SUV excited for what's to come. The Defender SVX is said to feature a BMW-sourced 4.4-liter twin-turbo V8, which could make it one of the most powerful off-roaders on the market.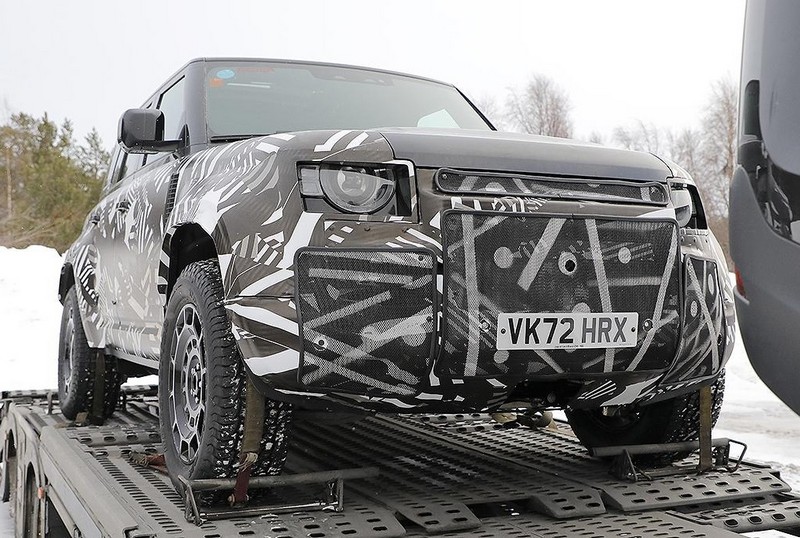 The Defender SVX is expected to feature a more aggressive front fascia than the standard model, with large openings in the corners of the grille that are likely designed to improve airflow to the engine. The SUV is also said to have extended fenders, which could give it a more muscular look while also providing more space for larger off-road tires.
At the back, circular exhaust pipes are visible beneath the bumper, giving the Defender SVX a sporty touch. It's clear that Land Rover is trying to make the SVX stand out from the standard Defender, and these design elements are a step in the right direction.
While we don't yet know exactly when the Defender SVX will make its debut, the fact that it is being tested on public roads means that it is likely not too far off. The V8-powered Defender models are already pricey, with the Defender 90 V8 starting at $98,550 and the 110 going for $101,750, so we can expect the SVX to come with an even higher price tag.
But for off-road enthusiasts who want the ultimate Defender, the SVX is likely to be worth the extra cost. With a powerful engine, aggressive styling, and all the off-road capabilities that the Defender is known for, the SVX is set to be one of the most exciting SUVs of the year. Stay tuned for more information as it becomes available.