That looks serious…
And it is. It's the version of the new Defender that's fastest on the road, and most capable off it.
How so?
It's the short-wheelbase 90 body motored along by the new 3.0-liter gasoline straight-six engine, with 400bhp. It has mild hybridization, too, but this is not a vehicle to which the term 'mild' naturally cleaves. Being short in the wheelbase, the 90 is even more insanely handy in the rough than the 110—it can wriggle its way out of tighter spots, and is less likely to ground its belly.
But it's not the only new version we're testing here.
Go on.
We also tried the base-model P300 on steel coil springs.
Wow, entitled motoring hack gets bumped into the base version. You don't often see that.
Enough of your snark. Think how often this website tests the expensive options and tells you they aren't worth it. You could almost call it public service.
Anyway. The coils are available only on the 90, as all 110s have air springs. Air springs bring adaptive damping, so you miss out on that. This base variant also has a simpler terrain response system (no configurable mode). It goes without an active rear diff, too, and the off-road speed system they call all-terrain progress control. You can add all those things back as option packs, though.
It still has a low box and diff locks, mind. And 3D cameras and wade-depth sensing. And the Pivi Pro navigation.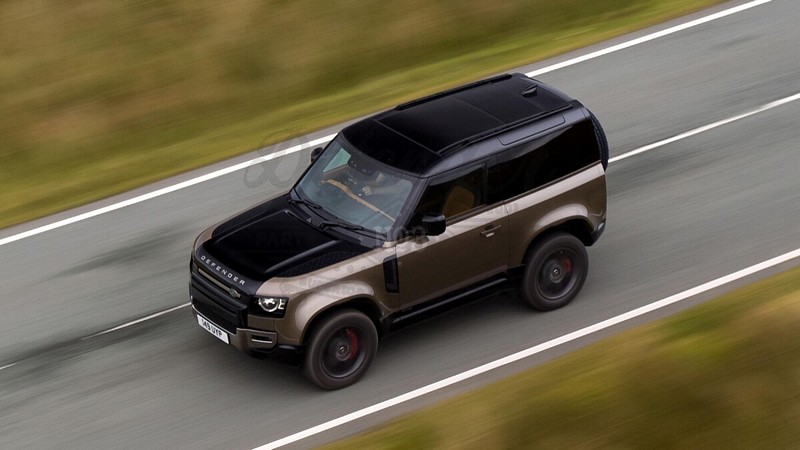 With the 300hp four-cylinder gasoline, which is cheaper than the diesels, this is a Defender that slips under £44,000 (P2.77 million). Albeit at 260g/km, it's hardy a thrifty company-car choice. But it would take titanium-willed self-control to run through the configurator and not tick one or multiple options boxes. This can very easily become a £60,000 (P3.78 million) vehicle.
So, the P400 in X spec is going to be crushingly dear?
With no options, it runs £77,000 (P4.85 million). But that has most of the attractive kit already on it, so you won't stray far above that. And hey, it's far less than a Mercedes-Benz G350d.
Okay, start with that six-cylinder engine.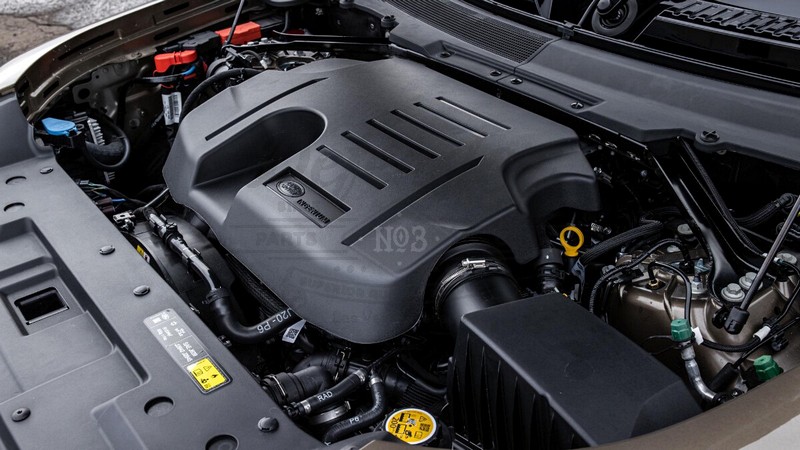 It's a fancy thing. Two chargers pump air to the cylinders. One's a normal turbo, the other's an electrically driven compressor, as a means to get rid of lag at low revs. Audi has a similar thing in the SQ7 diesel, and Mercedes-AMG in the 53 gasolines. It's powered by 48V electrics, and so the mild-hybrid starter-generator can also take advantage of 48V. Plus, the cylinder head has continuously variable valve lift.
It's a straight-six, nothing to do with the supercharged V6 that Jaguar and Land Rover have been using in recent years. But it uses lots of parts in common with the other Ingenium three- and four-cylinder jobs. It was introduced on the Range Rover Sport and Velar last year.
How does it feel?
It's got broad shoulders, shoving the heavy off-roader forward meaningfully from about 2,000rpm to 5,000rpm-plus. It'll even go to 6,500rpm but you wouldn't, as it's not exactly dripping with high-rev aural charisma. It's pretty smooth in the midrange, though. While we're on the subject of the sound, at very low revs, it's strangely diesely, albeit quiet.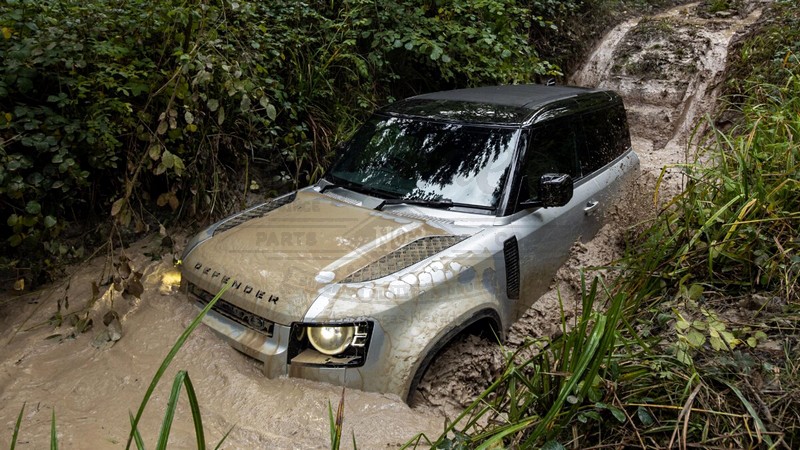 The eight-speed transmission shifts smoothly and anticipates your needs well, so you're seldom stuck at low revs wanting instant torque—it'll just shift down. But for experiment's sake, hold it in a high gear with the paddles and you find the electric compressor does suppress the lag even if it doesn't entirely get rid.
Zero to 100kph is 6sec, which is pretty perky but never outright fast. It overtakes smartly enough. If you floor it even at speeds higher than 100, the nose perceptibly lifts as you gather more speed.
Is it fast enough to overwhelm the chassis?
Not a bit of it. This is a vehicle that manages itself with dignity provided you work it smoothly. There's roll, and the tall tires squirm a bit, but it's honestly in another world from the new Jeep Wrangler. And the ride is properly supple and controlled.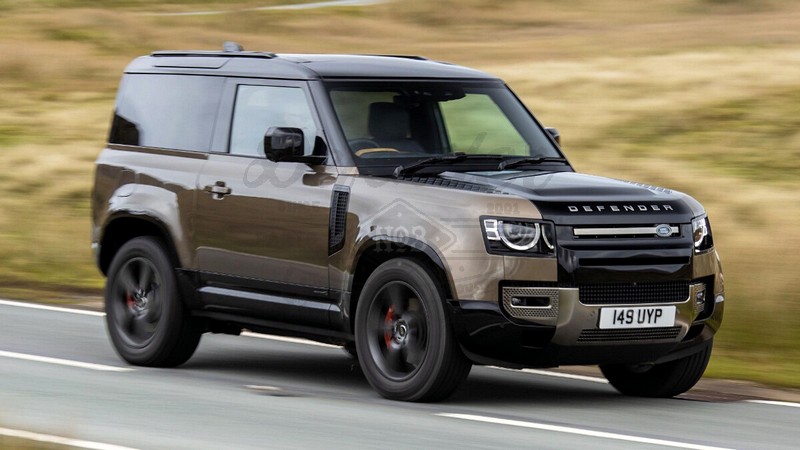 Once up to highway-speed-and-a-bit, the Defender hums quietly. Engine and wind and tire noise all fall to the background, and it tracks straight ahead gamely.
Will my family fit the 90?
If you've got a primary-school-age kid, spec'ing the center jump-seat option will make you the best parent in the world. The rear bench gives plenty of leg- and headroom for adults, and the upper 'alpine' windows make it feel airy. But getting there is a palaver—you have to squeeze into a tight gap or have your patience tested as the front seats motor sluggishly forward.
The rear cargo area is just under 400 liters, which is hardly enough for six active campers. If you have a lifestyle, you'll want to plunder Land Rover's huge range of external carrying accessories—roof racks, ladders, panniers, clamps, and the rest.
Well, if you're truly going to get muddy, you'll want a more basic spec. What's that like?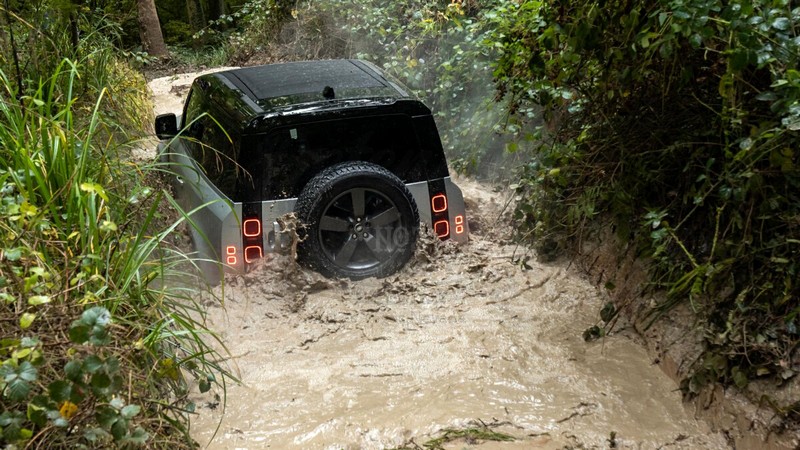 The P300 gasoline is pretty much like anyone else's four-cylinder turbo: not exactly inspiring, but torquey and useful. The coil springs ride decently when the Defender is empty, and have helper springs within them for when you're loaded up or towing. Given the diminished performance versus the P400, you can probably manage without adaptive damping.
And off the road?
Oh my, oh my. Even without the air suspension to levitate the body in extreme circs, it's amazing. Remember, ground clearance between the wheels is determined by the wishbones, and raising the air springs wouldn't help that. Of course, you don't get the advantage of using air to increase your breakover, but in the SWB, that angle is so insanely good that it's seldom a worry.
The gasoline engine and the auto 'box dispense torque gingerly when you need to ease across slippery mud, but with vim when you're pointing up a precipitous slope. Traction is awesome. Clearance and articulation are pretty colossal. Wading depth is almost scary. Downhill is control near-supernatural. It just paws along like a hippo, so don't stand in its way.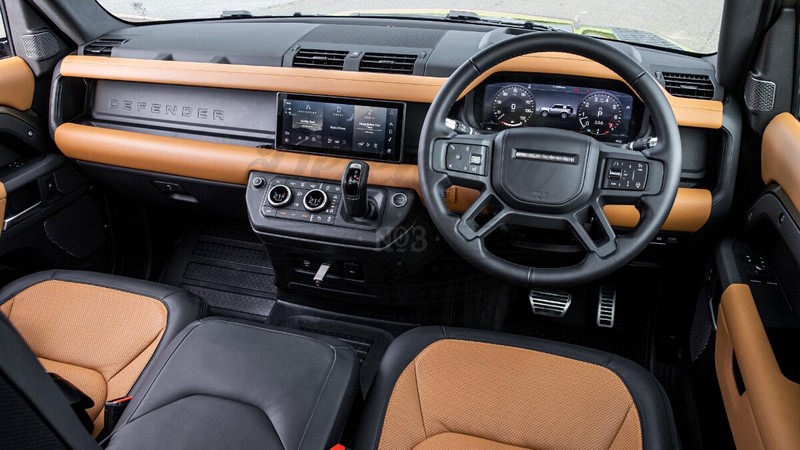 Article Credit: Paul Horrel
Photo Credits: Toggear.com
Full Article: https://www.topgear.com.ph/drives/car-reviews/2020-land-rover-defender-90-p400-first-drive-tguk-a2602-20201101-lfrm