Both the 90 and 110 body styles are catered to.
The Land Rover Defender is an SUV that has been built to make off-roading a less stressful task thanks to its complex and capable 4×4 drivetrain. Despite this, there are some customers out there who just want to enjoy the product as a general lifestyle SUV to be used in urban settings. Acknowledging this is Kahn Design, which has got to work on giving both the 90 and 110 a completely new look.
Both units that are currently up for sale have been kitted out with a set of carbon fiber panels to give them sportier and more intimidating looks. This is accentuated by a set of custom wheels and a nearly completely reworked interior. We're sure that the firm will apply some of these parts to the upcoming three-row Defender 130, as soon as it's released to the market.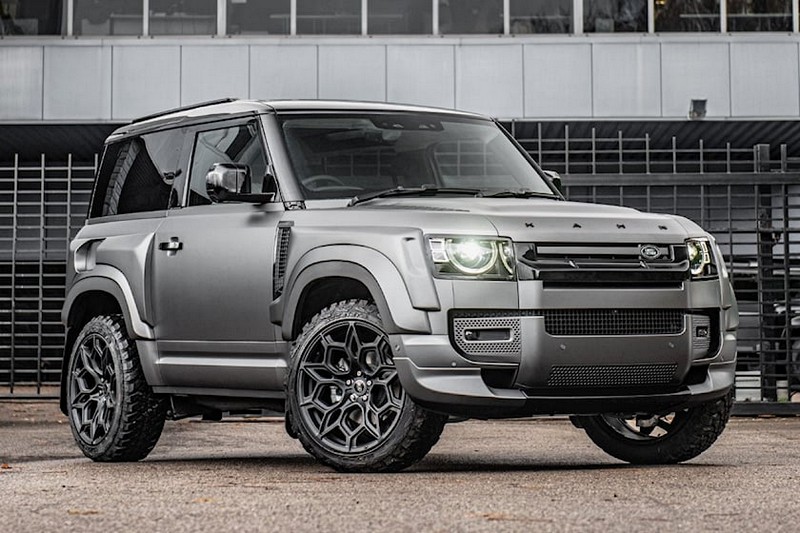 The star of the show is the Land Rover Defender 90 Carbon Wide Body First Edition. Giving it a bold appearance is a set of panels that have been applied to the front which includes two vents, a three-piece valance for the bumper, and a vented grille mask. The profile is toughened up by a set of extended carbon fenders and mudflaps, while the rear shows off a custom hard wheel cover, and quad-tipped performance exhaust system.
Kahn Design then opted for a set of 22-inch Type 57 RS forged alloy wheels as the finishing touch for the exterior. All panels are finished in a signature Kahn Design satin paint with complementary Volcanic Rock Black trimmings. The interior has been treated to an extended leather pack which includes a Red Designo finish for the front and rear seats.
The Land Rover Defender 110 Wide Body takes a slightly more conservative approach. Like the 90, it employs a set of carbon extended wheel arches, as well as a front grille mask, bumper vents, and a three-piece bumper spoiler. The exhaust system here is finished in matte black while 22-inch Mondial Retro light-alloy wheels are joined by a set of mudflaps.
The body is painted in a black satin shade which is complemented by a Santorini black roof and Chelsea Truck wheel cover. Within the cabin, you'll find the company's Volcanic Orange extended leather package which is tailored to the seats, center console, and sections of the doors.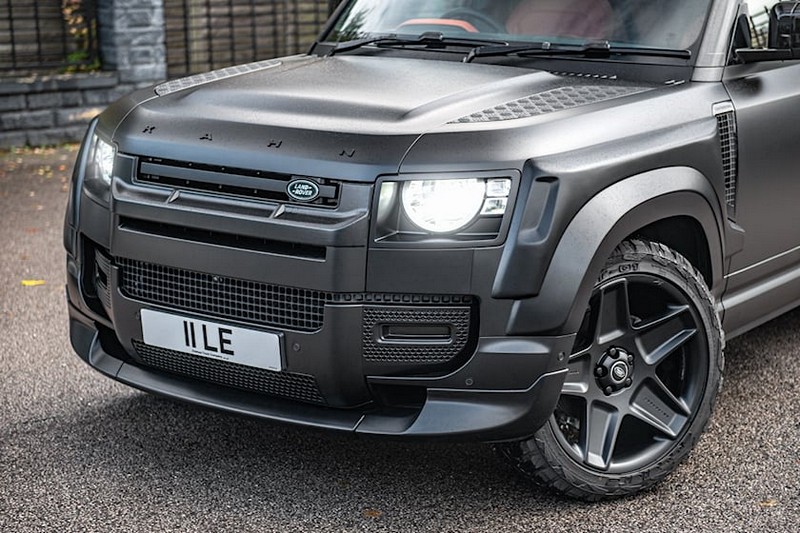 Both cars have 101 miles on the clock. The Defender 90 is currently listed for £114,999, approximately $155,000, while the 110 will set you back £109,999, roughly $148,500. Seeing that these are UK-spec models, both cars are being sold in right-hand drive. They're powered by JLR's 2.0-liter turbocharged gasoline engine with a power output of 300 horsepower.
These two products from Chelsea Truck Company will no doubt turn a few heads but, if you are in desire of a Defender with a bit more flair and exclusivity to it, you can opt for the open-top conversion by Heritage Customs, of which only five are going to be assembled. If it's even more aggression that you're in the market for, then Barugzai's menacing Defender kit might be what suits your standard more.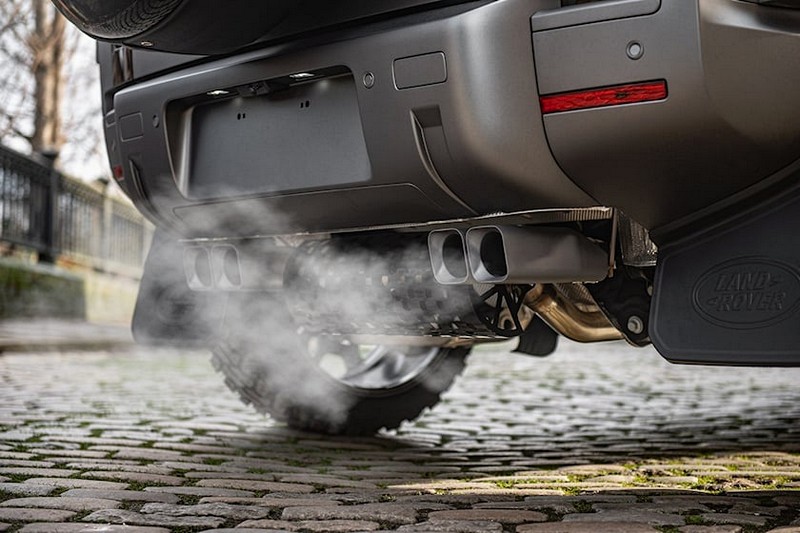 Article Credit: Nikesh Kooverjee
Full Articles: https://carbuzz.com/news/the-land-rover-defender-gets-the-widebody-treatment