Description
HEMA HX-1 NAVIGATOR
The Hema Navigator HX-1 utilises a high-resolution display allowing you to pinch and zoom for a closer look while providing an exceptionally clear screen. Navigate all of your journeys with precise guidance and discover over 1.2 million kilometres of 4WD tracks and outback roads. Find campsites, caravan parks, facilities, supply points and much more.
Download tracks from other explorers and share your own.
HEMA HX-1 NAVIGATOR FEATURES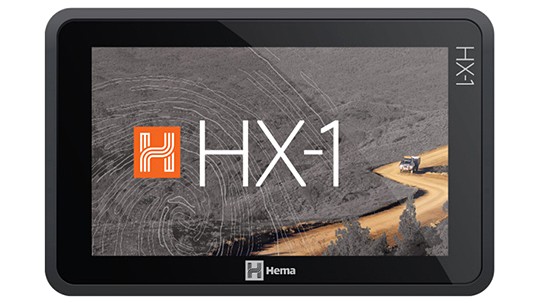 • 5-megapixel camera
• Hema Explorer Cloud
• 7-inch multi-touch screen
• 2 navigation modes: Drive & Explore
DRIVE MODE
Navigate confidently throughout Australia and New Zealand with precise guidance to addresses, points of interest and coordinates in Drive mode. The drive mode is ideal for on road city navigation and features:
• Street Mapping for Australia and New Zealand
• Use for daily navigation
• Over 6,000 Caravan Parks and campsites
• Turn-by-turn voice guidance
• Speed cameras, school zones, and intelligent routing
EXPLORE MODE
Explore mode's wide range of map sources, points of interest and tools for planning, navigating and sharing your trips makes the HX-1 the ultimate companion for confidently exploring off-road Australia while featuring:
• Topographic Mapping
• Trip planning and trip recording tools
• Use waypoints to plan your trip
• 45,000+ points of interests
• Share your tracks and photos with other travellers on Hema Explorer Cloud.
MAPS
Travel maps are the perfect trip planning and navigation tool, Hema provides all kinds of travel maps: topographic and touring maps of Australia, as well as city maps, street maps and road maps, country maps and worldwide maps.
ATLASES & TRAVEL GUIDES
Hema has a wide range of trusted travel books, atlases and guides to help plan and navigate trips, whether it's for a local camping weekend, an overseas travel holiday, an interstate road trip or an epic 4WD adventure.