Description
CLASSIC CANOPY
ARB's Classic canopy has stood the test of time, offering unrivalled quality, practicality and affordability.
With the option of a smooth or textured exterior, an ARB Classic canopy is the perfect solution to increase the protected storage space of your utility vehicle. With a range of accessories available, including canopy mounted roof bars and racks, the Classic canopy can be tailored to suit any vehicle or personal requirement.
CLASSIC CANOPY FEATURES
PREMIUM WINDOWS WITH TINTED SAFETY GLASS
The Classic's rear door and side windows feature frameless, tinted safety glass rated to international standards. 4mm thick with factory tinting, the tempered glass keeps the canopy area cooler in summer and improves security.
A lift up front window using 2mm tinted safety glass is standard on most models, to allow unobscured rearward vision and easy access to clean the rear cabin glass.
LIFT-UP OR SLIDING WINDOWS WITH SECURE LOCKING SYSTEM
The Classic canopy allows for lift-up or sliding window configurations to ensure there's a solution to suit a variety of different needs.
With security being a key feature, double-locking handles are included on both the lift up doors and windows as well as twin catches located inside the canopy to keep the tub area secure.
LIFT-UP WINDOW
Available for one or both sides of the Classic, the popular lift-up window allows for easier access to the back of the utility and feature gas struts for self-supported window opening as well as an inbuilt rain gutter system to prevent water ingress
SLIDING WINDOW
A standard fitment on all Classic canopies, sliding side windows feature four lockable positions.
DURABLE MOUNTING SYSTEM

With durability and safety in mind, all Classic Canopies are attached with a full-length mounting system that firmly secures the canopy to the vehicle.
LIGHTING SYSTEM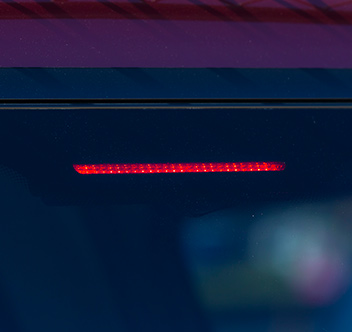 The rear LED brake light is high mounted for safety, while the interior includes an easy to access
high output LED light – Makes it easier to locate work tools and other gear in dark conditions
WEATHERPROOF DESIGN

The exterior features a weatherproof design with a UV rated finish to suit the harsh Australian environment.
EASY TO CLEAN INTERIOR

The Classic Canopy uses smooth, inert materials that are easy to clean, ensuring your interior remains odourless.
[ngg src="galleries" ids="30″ display="basic_imagebrowser"]

WEIGHT RATINGS
DYNAMIC AND STATIC
As ARB canopies have a strong internal structure, they have two weight ratings – dynamic weight (weight the canopy can carry when your vehicle is moving) and static weight (weight the canopy can carry when the vehicle is standing still).
The dynamic weight of ARB's canopies is approximately 100kg, while the static weight is between 350kg and 400kg.